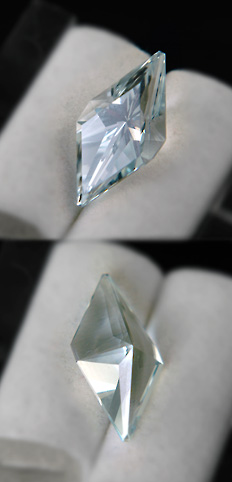 Mineral:
topaz
Gem:
clear topaz
Size:
Carat:
Cut:
custom cut
Origin:
unknown
General Info:
The name Topaz is thought to be derived from the name Topazion, the old name for the island of Zebergit (St. Thomas Island) in the Red Sea. The Sanskrit word "Tapas" means "fire".
Additional Information
A custom cut natural topaz (clear or very pale blue). A custom cut stone by a professional facter, nice light return and great design.