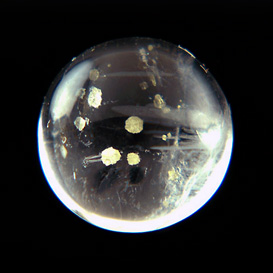 Mineral:
quartz
Gem:
quartz with marcasite
Size:
Carat:
Cut:
cabochons
Origin:
Brazil
General Info:
The name is derived from the German "quarz" of uncertain origin. It was called "krystallos" by the Greeks, but this later became the generic term for crystal.
Additional Information
This cabochon contains tiny floating crystals of the mineral marcasite.