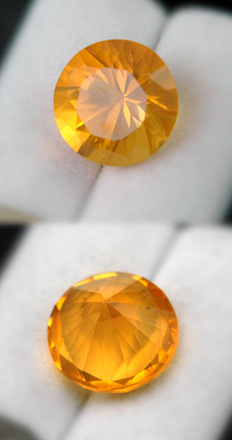 Mineral:
opal
Gem:
opal
Size:
Carat:
Cut:
faceted round
Origin:
unknown
General Info:
The name is probably from the Latin "opalus", meaning "precious stone".
Additional Information
A faceted round stone. It is likely from Mexico but I am not certain, some would call it a fire opal and others would not. It has good transparency and bright color.